BEND, OR ­– The
9th Annual Bigstock Music Festival
, benefiting
Oregon Adaptive Sports (OAS)
, takes place on Saturday, August 11, from 4:00 pm-10:00 pm.
Bigstock
is Central Oregon's premier private concert, set in an intimate outdoor setting on a private ranch outside of Tumalo. The festival celebrates life, love and music, and is the largest fundraiser for OAS.


This year, Bruce Hornsby and the Noisemakers will headline the festival. In addition, there will be other world-class artists, up and coming performers and top local bands that will perform throughout the evening, including Mexican Gunfight

,

Franchot Tone and Phillip Austin & The Sleepless Truckers. This beautiful setting has plenty of parking, with views of the Three Sisters as its spectacular backdrop. In addition to fantastic music, there will be a silent auction, food, beverages and great fun!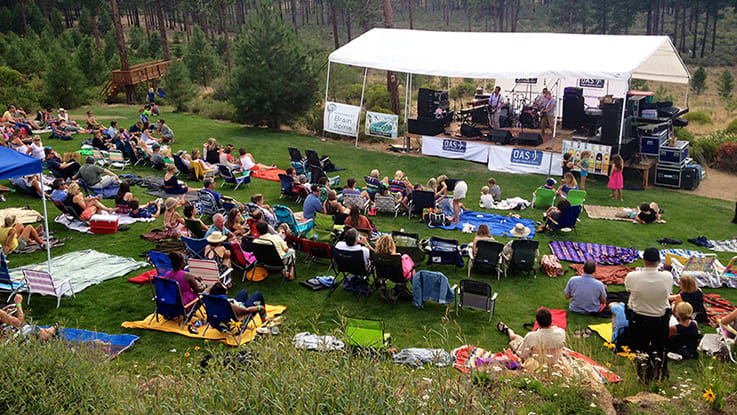 Cascade Sotheby's International Realty is a 'Hope Level Sponsor' of the festival. Tickets are
limited to 550, and are all-inclusive general admission.
Purchase includes all beverages and a voucher for one food cart dinner item. Ample parking available at the event site. Blankets and chairs are allowed.
Buy tickets here
.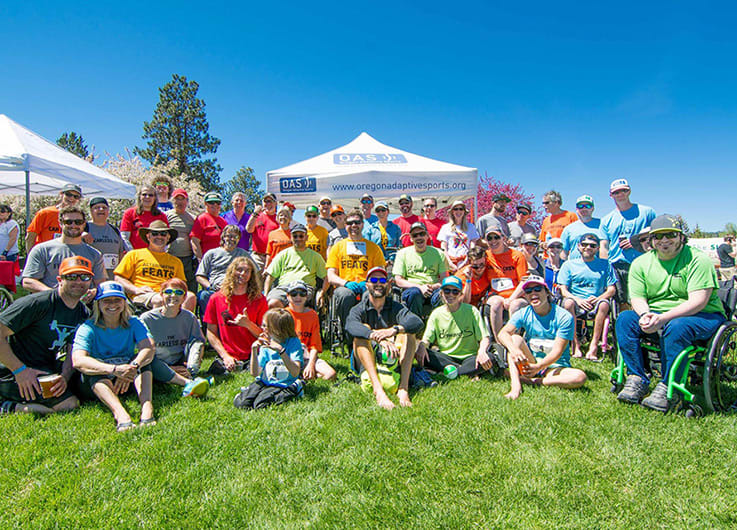 OAS
Twenty years ago, some passionate local members of the ski community, came together to provide snow opportunities to members of the community with disabilities. OAS had its beginnings in 1996 when Jack Alexander, a retired biologist with the U.S. Forest Service, and Kendall Cook, an adaptive ski instructor from the Tahoe area, gathered a number of dedicated volunteers to begin a grass-roots adaptive program aimed at sharing their love of skiing and the outdoors with disable persons who needed assistance on the mountain.



According to OAS, "We envision a day when everyone has the benefits of outdoor recreation, regardless of ability. We see Central Oregon as a year-round destination for adaptive sports with OAS as the leader in providing state-of-the-art equipment, professional instruction, staff and dedicated volunteers, resulting in top quality experiences for participants."
View more about OAS
.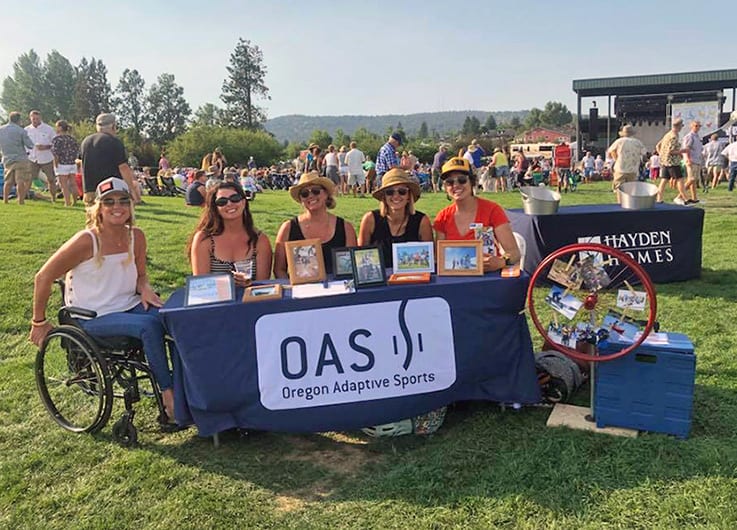 In the summer of 2003, the early founders and volunteers recognized the need to revamp the organization to allow it more autonomy and maximize its potential for growth. This group teamed up with local volunteers and Bend Park and Recreation District and renamed the organization Oregon Adaptive Sports, which was incorporated on December 23, 2003 as a non-profit public benefit corporation in the State of Oregon.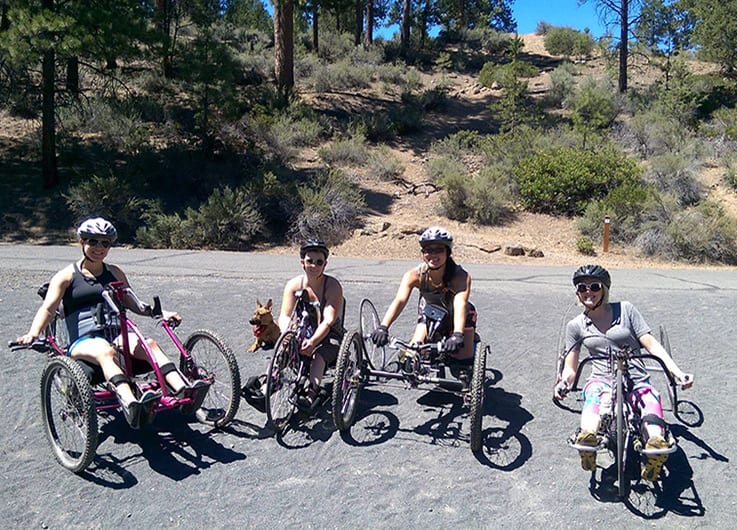 In the first few years of the program, OAS conducted its skiing activities at Mt. Bachelor Ski Area. In 2003, Hoodoo Ski Area invited OAS to locate its programs at Hoodoo's easily accessible and ADA-compliant base lodge. Beginning in the 2007-2008 ski season, OAS began to offer a full range of adaptive programs and lessons also at Mt. Bachelor, greatly expanding the level of participation. As a full-service destination ski area, Mt. Bachelor draws skiers and their families from all over the West Coast. While the terrain at Mt. Bachelor is more challenging to adaptive skiers, the variety and extensive services make the resort attractive for a multi-day vacation. By offering full programs at both mountains, OAS can serve a larger number of participants and offer a larger variety of programs, skill levels and events.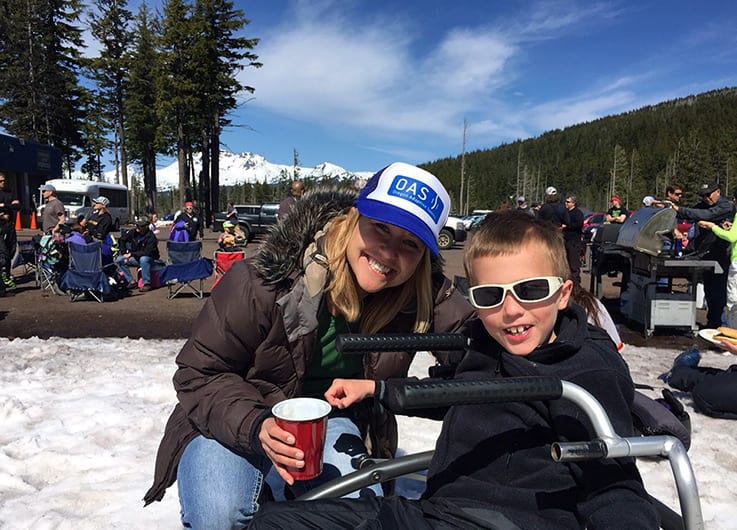 OAS is proud of its growth to date and especially proud of its partnerships with both Mt. Bachelor and Hoodoo. In the fall of 2011, OAS hired its first Executive Director and acquired its first office space. The Summer of 2012 brought with it US Paralympic Sport Club status and the first pilots of summer sports in golf and kayaking. OAS expanded on summer sports pilots in the summer of 2013 with more golf and kayaking, as well as cycling, deaf disc golf and nature hikes. In addition, OAS launched its first annual Heroes in Sunriver event. 2014 saw the initiation of their first summer youth day Camp OASIS for children with intellectual disabilities.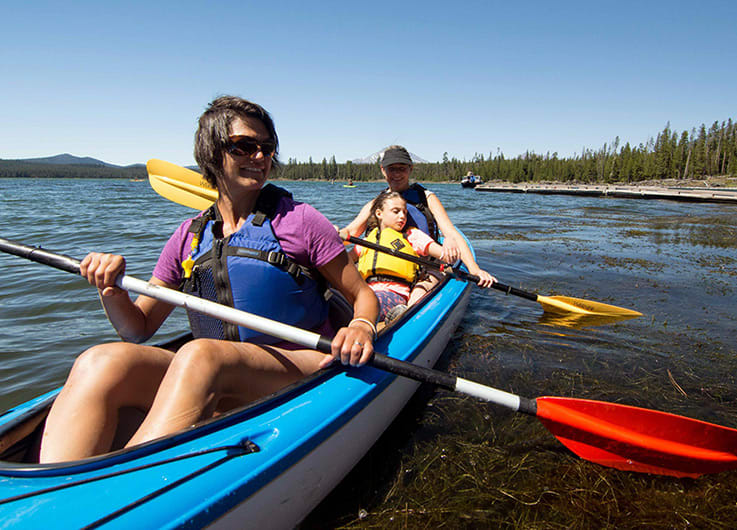 Today, OAS is the premiere adaptive sports organization in the Pacific Northwest providing a range of year-round programs. OAS provides life-changing outdoor recreation experiences to individuals with disabilities. Participants gain confidence, build self-esteem and strive for independence leading to an enhanced quality of life. Volunteers are the core and heart of OAS. It takes on average, 1-2 volunteers to assist each instructor depending on the sport. Volunteers come across exciting challenges, meet some cool people, learn and improve new outdoor skills, contribute to the community and have fun! OAS welcomes enthusiastic and dedicated volunteers age 18 and up to join.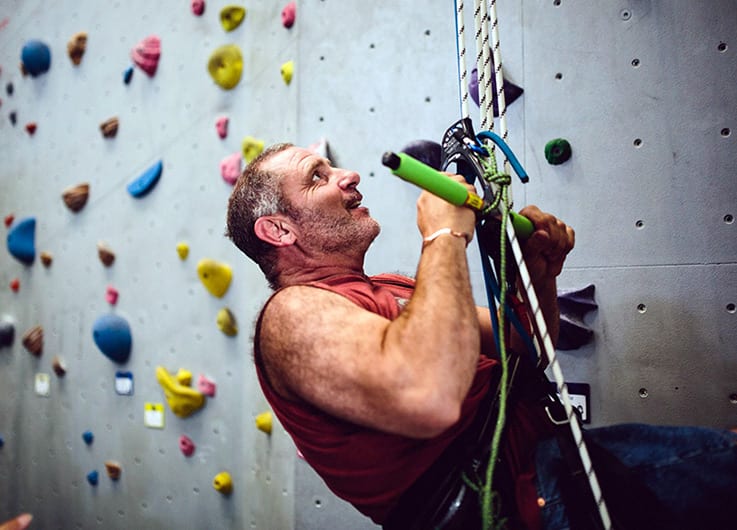 OAS is working to empower people of all abilities to fully engage in the outdoors and to live an active, healthy and thriving life. Access to the outdoors includes many barriers for the approximately 1 in 5 individuals living with a disability. Adaptive sports equipment is prohibitively expensive for most, accessible transportation does not reach trailheads or open spaces, hours of training are required to facilitate safe and effective programs.
View more about OAS
.
Charitable gifts help OAS to continue to provide life-changing experiences for individuals with disabilities. In 2017, OAS once again served more individuals, in more activities, in more locations than ever before. They reached over 400 individuals with a disability through top quality programs from the slopes of Mt. Bachelor and Hoodoo to the waters of Hosmer Lake and the cliffs of Smith Rock State Park. Albert Diluzio, an OAS participant, sums up his experience with OAS by saying, "OAS is simply the difference between surviving and thriving." The organization invites you to invest in their work and help create the opportunity for people of all abilities to thrive. Donate here.
OAS is a chapter organization of Disabled Sports USA, a nationwide non-profit group offering sports rehabilitation programs to persons with a permanent disability. The organization received designation as a tax-exempt 501(c)(3) organization through inclusion in DS/USA's blanket approval.